Structured Education
All people with diabetes, either recently diagnosed or those with pre existing diabetes, should receive the education and support they need to enable them to manage their own diabetes. Education should be structured, ongoing, and consistent, up to date and most importantly person centered.
The York Diabetes service offers 3 structured education programmes to support the educational needs of people with diabetes.
Good2GO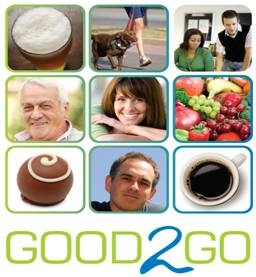 The York Diabetes service offers Good2GO, a structured one day training programme that fits all the criteria recommended for people with diabetes, to support their understanding and answer some of the questions around how to live a healthy active and normal life with diabetes.
The programme is for people with type 2 diabetes either recently diagnosed or for those who just want to make sense of all the different advice about diet, medication and healthy living.
The Good2Go education programme is designed to give you knowledge, confidence and skills to manage your diabetes day to day whilst continuing to live the life you want to.
During the current COVID-19 restrictions, we are no longer able to offer this course in person as we used to, so we have adapted it and now you can complete the course online from the comfort of your home instead.
The course consists of two online sessions, each around two hours long.  usually there run on two consecutive mornings, but we will be running occasional early evening sessions for those with work commitments.  You do not need to be good with technology to take part, you just need a computer, laptop, tablet or smartphone.
We understand that using technology can be daunting if you are not used to it, so we have a technical assistant who can help you to get online, and even offer you a practice run beforehand if needed. Most people who have done the course say that it was much easier than they thought it would be, and that they were glad they gave it a try.
There are small group sessions run by a diabetes specialist nurse and a diabetes dietitian.  We try to make it as interactive as possible, so that you can get the most out of it, but you do not have to have your camera on if you do not want to, and you can participate as much or as little as you like.
Please do not worry if you do not have access to a computer or other suitable devices, or if there are other reasons why this is not a suitable option for you - we will discuss other possible options with you when we call.
Referral to the programme is through your GP or practice nurse, who will refer you to the next available session -  so see them soon to book your session.
BITES
With BITES there is no lecturing or preaching, just honest, expert advice.  Often attendees share their own experiences and discoveries with each other.
This is a  three day programme specifically designed for people with Type 1 diabetes. It has been designed to support you in your decision making about carbohydrate counting and insulin dose adjustment to enable you to keep blood glucose levels under control. The aim is to help you work towards your personal diabetes related goals so you may lead as normal a life as possible while controlling your blood glucose levels, therefore reducing the risk of long term complications relating to diabetes.
The programme is delivered and run by York Diabetes Team.
For referral see your GP or practice nurse or if you are under the care of the hospital specialist please ask the team. 
NEW - As we are not running our normal face to face education sessions at the moment, we would like to inform you about the new online self-management course that has been put in place to help people living with both Type 1 diabetes during the COVID-19 pandemic.  Please use the link below:
https://mytype1diabetes.nhs.uk/

Insulin skills is a  three hour programme designed for people with diabetes who are treated with twice daily insulin. The aim of the course is to increase your confidence and skills in adjusting your own insulin enabling you to get the most out of your treatment.
It is run and delivered by York Diabetes team; the programme will answer the questions on how to live a healthy active normal life whilst still feeling in control of your diabetes.
For any further information regarding any of the structured education programmes mentioned: Please contact the Diabetes Centre at York Hospital Tel 01904 726510